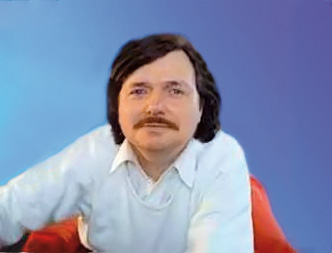 Dear customers and friends,

not all of you speak German. So I decided to make my webpages available for you in the English language, starting today, January 12, 2009. Here are some links to my German pages which will be translated soon. More will follow

WILLKOMMEN | HAUPTSEITE | STUDIO RATINGEN | MOBILE TONAUFNAHMEN | VITA | MULTIMEDIA
| CD-DESIGN | MUSIC_DEMO 2006 | DEMO 1996_REMIX
HERE IS MY LATEST MUSIC DEMO: http://www.wulfmusic.de/WULFMUSIC_DEMO_2009.wma


AND HERE IS PART ONE OF THE TRANSLATION:
Since 1981 I have been involved in music production in my own studio in Ratingen/Duesseldorf, and from 1984 to 1999 in Berlin. I have received many commissions in a variety of styles and for almost any purpose: as background music for comics, children's movies, theatre, puppet theatre, computer animations, advertising, for individuals, organisations, industry and CD-Rom design, including picture-synchronous compositions for computer animation, medieval tunes, jazz and funk to techno sound, from tender, soft creations to piercingly elegant compositions. My specialty are instrumental tracks leaning towards jazz, yet featuring harmonious and memorable melodies – perhaps the kind of music you have been searching for, for a long time.
During my career, spanning twenty-five years, I have worked with many renowned professionals. This has enabled me to gain a lot of experience and to develop my own style of work and music. This experience is now to your benefit: I produce music that is sensitive to your film instead of overpowering it. Instead of blocking out the spoken word, the sound will remain audible, underlined by musical accents at the right time and synchronous with the film's action.
My Ratingen studio is available for recordings by small ensembles as demo-studio and for CD-recordings.
In addition I produce mobile recordings for orchestra, choirs, bands and soloists and I design graphics, CD covers and websites, all competitively priced, in a professional, creative and innovative way.